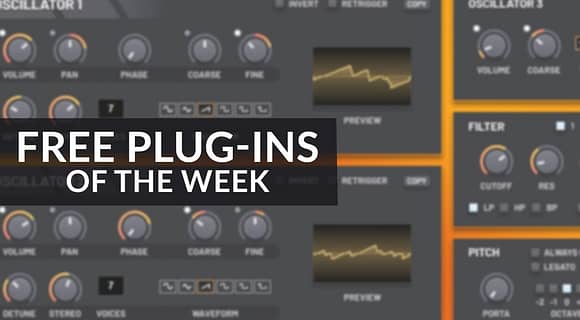 Best free plug-ins this week: Apricot, Epoch Amp, TesslaPRO mkIII · Source: nakst, Gearnews
This week's collection of the best free plug-ins starts out with Apricot, an exciting hybrid synthesizer in the new CLAP format. We've also got an amp modeling plug-in with four amps to choose from, and an updated version of one of the most popular free saturation plug-ins.
Check out our huge archive for many more free plug-ins!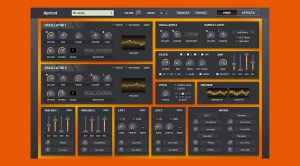 Less than a month after Fluctus, nakst presents another great-looking synthesizer in the new CLAP plug-in format. Apricot is a hybrid synth with two oscillators, a third (sub) oscillator, and a sample layer. The oscillators include a unison mode based on the classic JP-8000 Supersaw waveform. Two envelopes, two LFOs, and over 70 destinations provide ample modulation possibilities. In addition to this, Apricot includes an arpeggiator/sequencer and five effects.
Apricot is now in public beta. The plug-in is exclusively available in the CLAP plug-in format (currently supported by Bitwig Studio) and as a native FL Studio plug-in. It runs on Windows and Linux.
Get Apricot here

Following up on their machine-learning-based emulation of the Ibanez Tube Screamer, GuitarML has released Epoch Amp. The amp modeling plug-in includes four different amps ranging from clean to high-gain. The developer says that the gain knob has been carefully calibrated to capture the full range of the amps. In addition to input and output level controls, Epoch Amp offers a mix knob for blending the clean and distorted signals. It also includes IRs for each amp model, or you can use your own.
Epoch Amp is available for Windows, macOS and Linux in VST3, AU, AAX, and LV2 formats.
Get Epoch Amp here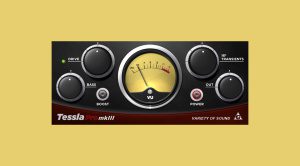 The Tessla series by Variety of Sound has long been a favorite among the many free saturation plug-ins out there. The developer says that the latest version of TesslaPRO is a "technical redesign" and that it has been refined to capture more sonic details while reducing audible distortions. The idea is to bring subtle analog artefacts and coloring into the digital domain and to add depth and dimension to your mixes. You can't go wrong with TesslaPRO, so be sure to grab the update!
TesslaPRO mkIII is a VST plug-in for Windows (32/64 bit).
Get TesslaPRO mkIII here
By loading the video, you agree to YouTube's privacy policy.
Learn more
Load video

By loading the video, you agree to YouTube's privacy policy.
Learn more
Load video


How do you like this post?
Your email address will not be published. Required fields are marked *





· A change to the hardware and power connections, the lack of chips….. and that's about it.
· So… what's new in mkiii?
· Haven't Gibson issued this guitar before as the Melvyn Franks CC#1 model? Is this another money grabbing idea to make a guitar that will hang on an accountant's wall?